What materials do you need?
A bright window, preferably South facing, or a grow light

A sterile seed starting mix - don't use potting soil or compost! You'll burn your poor little seedlings!

A seed starting tray, peat pots, or you can get creative and reuse toilet paper rolls, plastic container, the possibilities are endless

An oscillating fan - this will help toughen up your seedlings so their stems don't get "leggy" and flop over

A spray bottle - this is helpful for watering your seeds so you don't dislodge them
When should you start your seeds?
If you plan to transplant your seedlings outdoors, it's a good idea to start them at the correct time so that they are strong enough to be moved outside. This depends on the growing zone you are planting in. Oswego is in a hardiness zone 5b/6a. Not sure what a hardiness zone is? The USDA provides a brief description and map: https://planthardiness.ars.usda.gov/PHZMWeb/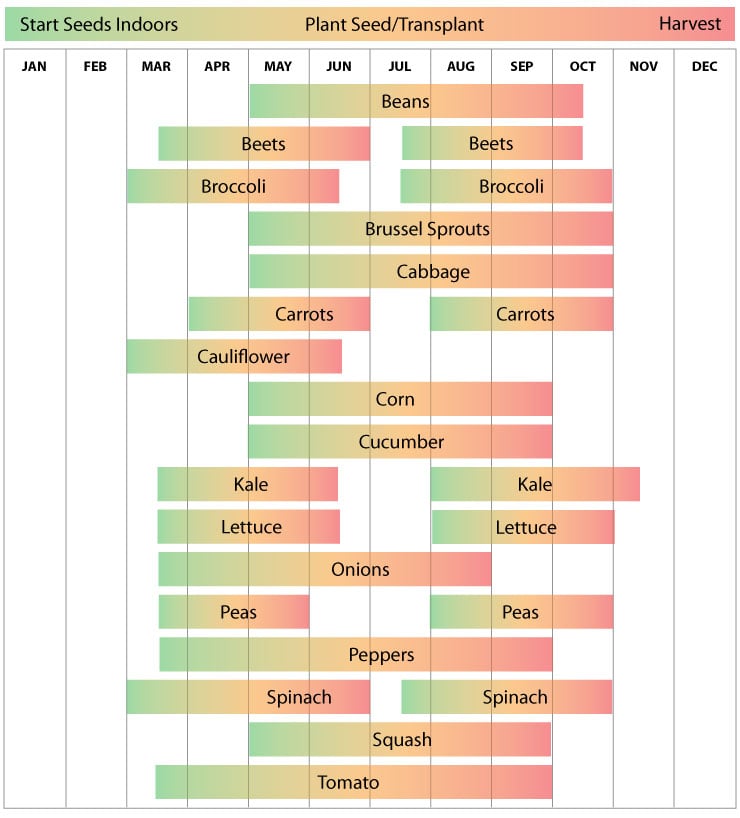 Image source: https://www.ufseeds.com/new-york-vegetable-planting-calendar.html
How deep should you plant your seeds?
Seeds should be planted at a depth of two times the width, or diameter, of the seed. For example, if you have a seed that's about 1/16 inch thick, it should be planted about 1/8 inch deep.

Large bean seeds, which can be up to 1/2 inch wide, may need to be planted an inch deep.

For tiny seeds, place them on the surface of the soil and barely cover
Source: https://www.thespruce.com/how-deeply-should-seeds-be-planted-2539711#:~:text=In%20general%2C%20seeds%20should%20be,about%201%2F8%20inch%20deep.